Retail sales jumped 7.6% during the critical holiday season that runs from Nov. 1 to Christmas Eve, according to Mastercard SpendingPulse, which tracks sales across all payment types. 
Americans chose to eat out during the holidays, with restaurant spending up 15.1% over the same time frame in 2021. Clothing rose 4.4%, while in-store sales rose 6.8% and online sales rose 10.6%.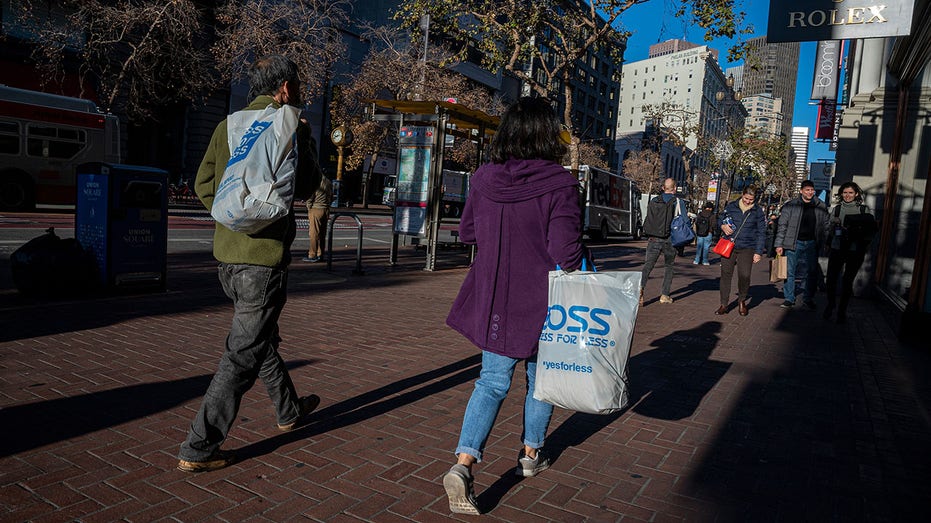 Shoppers on Market Street in San Francisco, California, US, on Tuesday, Nov, 29, 2022. US retailers eked out modest growth over Black Friday weekend with deep discounts that lured shoppers seeking a reprieve from stubborn inflation. Photographer: Dav (David Paul Morris/Bloomberg via Getty Images / Getty Images)
Electronic and jewelry fell 5.3% and 5.4% respectively.
"This holiday retail season looked different than years past," Steve Sadove, a senior adviser at Mastercard and former CEO of Saks Incorporated, said in a statement. "Retailers discounted heavily but consumers diversified their holiday spending to accommodate rising prices and an appetite for experiences and festive gatherings post-pandemic."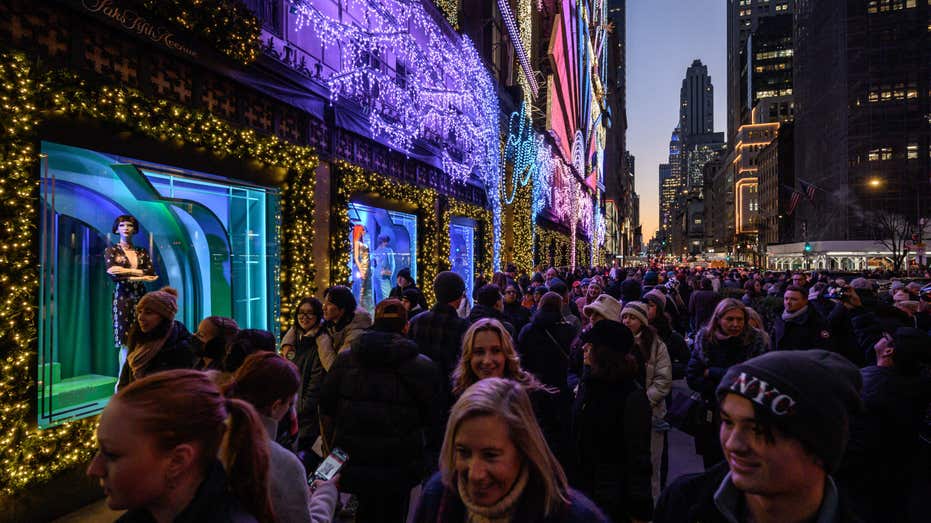 Shoppers and tourists walk before the Saks Fifth Avenue department store in New York on December 21, 2022. (Ed Jones/AFP via Getty Images / Getty Images)
The 7.6% increase marked a slower pace than the 8.5% increase in 2021, but it was higher than MasterCard's expected 7.1% rate. 
Mastercard SpendingPulse measures online and in-store sales across all payments excluding the automotive industry and is not adjusted for inflation, which has weighed on consumers this year.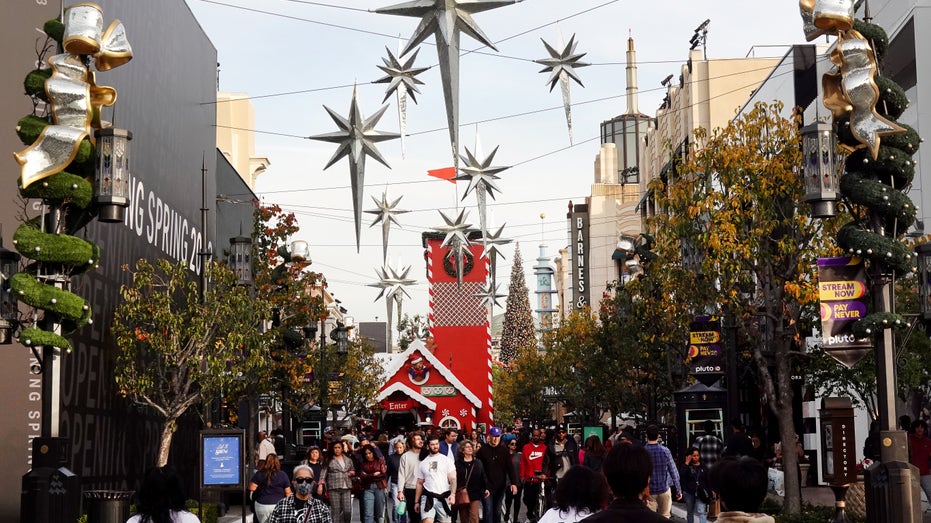 People walk through The Grove shopping mall during the holiday shopping season, three days before Christmas, on December 22, 2022 in Los Angeles, California.  (Mario Tama/Getty Images / Getty Images)
Inflation hit 7.1% last month, down from the high for the year of 9.1% in June but still three times higher than the pre-pandemic average.
"Inflation altered the way U.S. consumers approached their holiday shopping – from hunting for the best deals to making trade-offs that stretched gift-giving budgets," Michelle Meyer, North America chief economist for the Mastercard Economics Institute, said in a statement.